Osho always said that seriousness was an attribute of the mind. He
constantly reminded us to be SINCERE, not serious.


Looking at the sannyasin world throught the cyberspace poratal, which I admit, is the only veiw I have, I have noticed a deep seriousness, creeping into the posts, and e-mails.


R and Antar, and such, constantly blast the IC, never, with humour.
Always, it seems with vile words and serious claims.


Celti has recently taken to calling for a serious meeting of the
power factions that seem to be seriously ripping apart our cult.


Noby has degenerated into a serious writer of love for all now!
Viktor (who I believe is the editor in chief, of VIKtorias Secrets) keeps seriously hammering on the Buff.

Atit, who we all know seriously loves his beer, has now morphed into some sort of serious control freak, WHO MAY NOT EVEN BE A SANNYASIN!!! SERIOUSLY!!!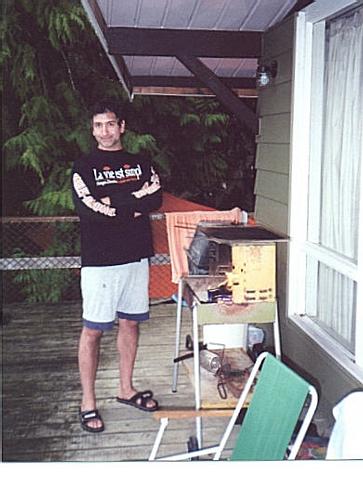 And of course, Deva Raja, is serious about getting attention.

I remember a bumper sticker (and remember, all the world's problems
can be solved on a bumper sticker) i bought at the Ranch, it simply
stated,

"LIVE, LAUGH, LOVE"

this to me, is what being a sanyassin is all about.

Deva
Raja