But today has happened to me something unexpected ..
On the way home I heard drum,songs,( 2) hands clapping,
voices...
and under the trees near some nice quiet Scandinavian camping house..
were big group of people like a big big family,...(nothing like Scandinavian..)
They were sitting, lying ,dancing, joking , laughing, howling(similar like in the Hindu temple imitating gopis,or cowherds can sound like this....Indian friends will understand),
..
talking,eating some snacks,fruits,nuts,drinking coffee or tee..
there was a life!
Off course these are 'black skulls' ,..immigrants, I recognized them immediately..
I stopped my bicycle,switch off Osho from mp3..
and wanted to take some pictures,.. little discreet.
One girl asked me why I take photo..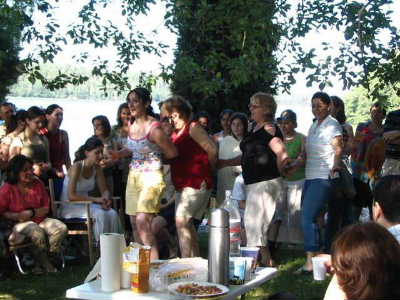 They were sitting, lying ,dancing, joking ,
laughing, howling