GURUS, HOLY SOULS AND THEIR DEVOTEES. IF YOU HAVE BEEN SLANDERED AND DEFAMED BY THE WICKED POST YOUR SIDE OF THE STORY HERE.

BATTLE CRY OF THE JUST

Let God arise! Let Her enemies be scattered!
http://www.womanthouartgod.com/howto_exorcisms.php

Rebuke, correction & chastisement are followed by conviction, reformation & justice. There cannot be forgiveness without repentance & amendment.

* Spare the rod, & spoil the child

* God chastizes those whom She loves

* Burn me here, Lord, but not in eternity

* I was not humble untill I was humbled

* Discipline is good for the soul

* Praise the Lord, & pass the ammunition (Aimee Semple McPherson)

We seek to find justice against internet miscreants who are ridiculing, humiliating & lying about gurus, holy souls & believers. Many of them are located here:

http://www.n0by.de/2/rst/sarlo.htm

The men here have a special spot in their spleen for women. Women scare them. They live in their heads, as if God is in the air, but not in the body. They fear the God of the Feminine Divine, the Word made Flesh in Woman. They fear her power, her overwhelming Presence, Beauty, Sexual, Physical & Spiritual Strength. To allay their fear, they destroy her in their minds, as if that could touch her. Unfortunately, they also make copious posts defaming & deriding her, & that should be accounted for. The women they have picked on the most are Amma the Hugging Saint, Swami G, & Rasa Von Werder. These women drive them to hysterics of fear and insecurity, & they lash out with ignominy against them.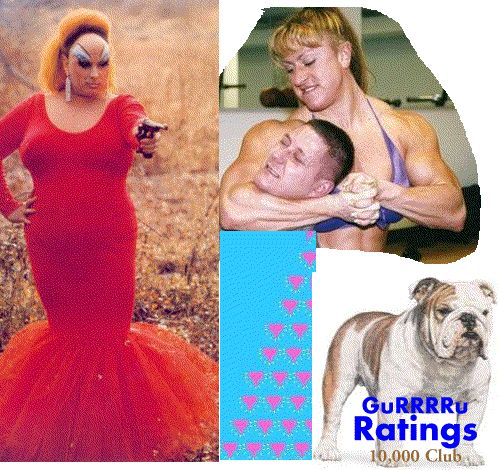 These women drive them to hysterics of fear and insecurity