To:

neosannyas2

@yahoo......
From: Everybuddha <everybuddha@y...>
Date: Fri Aug 17, 2001 8:32 pm
Subject: N Quichote of the ego-windmills


Hi N, knight with the sad appearance!
I believe my eyes when i see what you are doing now! Amazing how you change the theme but still manage to stay consistently bullshitting in the same old fashion! Thats one of the advantages of calcification, tracks are so deep and crusty that nothing will change your course so easily.
I was already wondering why there werent any mails from you anymore (i'm reading this list online only) just to find out that you are deleting them now after you sent them. What an advantage, what a progress! I am proud of you!
So it seems my repeated messages trickled into your concrete-like mind and eventually caused some crackles!
I feel encouraged to repeat a few more times!
Considering you repeating the same bullshit diarrhea-like over and over again since years on all lists your on (probably even admiring yourself for your shit like a 2-year-old on the toilet), I am confident you also just cant get enough of this post repeatedly.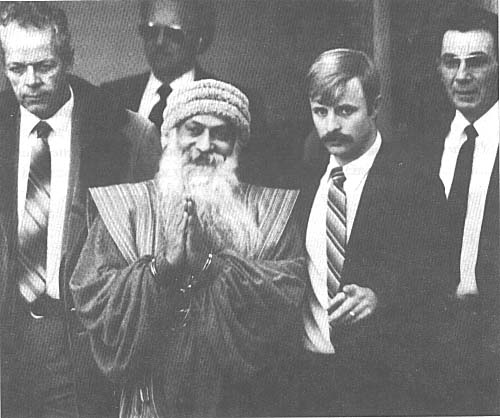 Bhagwan in Chains, USA 1985