n0by's group is a failure - but less than others. The difference: n0by e-group holds on to honesty. Unfair, but open. No shut down, no cut.

The autumn comes. It gets colder each day. Alpes villages wait for snow down to 1000 Meters. My rolling home nobydick will get winter wheels next week.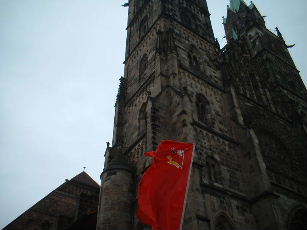 In Nuernberg Central City starts a demonstration
against the social destruction.