After Mima's tooth operation on Friday, we rest on Saturday 04-30-05. First May with Burkhard on boat - one of my first collegues in my job from 1991.

One year ago we walked in the mountains twice. This year we start Sunday morning one hour drive to the beautiful ''Old Mill Valley'', 100 Kilometers north from Munich in direction Nuremberg.

We first drive to ''Scrape Mill'' (Kratzmühle). There we leave my bike. We drive with the car and the boat to ''Walting", 27, 8 Kilometers river upwards.

We inflate the 35 Kilo heavy boat, load our living weight - more than 200 Kilo - on boat. We need five hours for the distance.

In 'Scrape Mill' I drive back on bike to Walting, bring car, bike and me back to ''Scrape Mill'', load Burkhard and boat and bike back in the car.

Then we drive home back Munich. One seldom animal, a water snake crossed our way: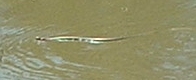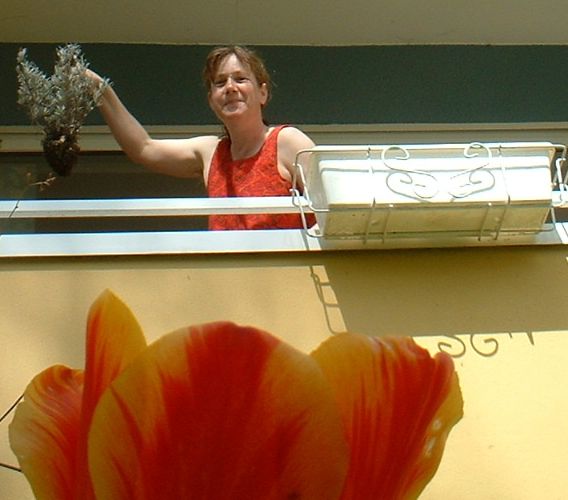 Mima plants flowers on our balcony
and rests Sunday at home after her tooth operation.