Burkhard later shares his office with Wolfhard. Wolfhard is the hardest one from all of us, means something like ''wulf hard''. After one conference Wednesday evening, he doesn't work on Thursday. And Friday high noon we find him dead at home in his bead with a collection of nearly thousands empty Gin bottles. On Pay TV the Formel 1 racing cars still run in circles. Wolfhard never runs again. Another story of sweat, blood and tears with the hardest end possible.

Around six years ago Burkhard left our company. He finds himself once again in a situation, he couldn't tolerate anymore. So he left. We still work together for several monthes, he now works as freelancer. He quarrels with our company Boss about CopyRights fees for his written articles. 2001 he writes a lot. Next year he can't sell anything for our Magazin!

He wins in this quarrels first, he quarrels on and on and on. And he looses money with lawyers. So at the end: he wins no money - but he is right! Basicly right from principles. Burkhard, the hard castle, nobody can trespass this terretory, nobody violates his rights!

So with no money but all rights by his side he qualifies himself in private lessons all alone as ''Microsoft System Enigneer.'' He buys 50 to 100 books, reads thousands of pages, pays and passes all examinations and gets the certificate.

Again Burkhard finds a job in a TV company. He has to care for hundreds of Windows machines and has to support hundeds of people. In conferences he can't hear exactly everything. So during Christmas Holiday he asks a Doctor. ''Hearing loss'' - several month ago, when he has left our Magazin in stress! The Doctors hold Burkhard in the Hospital for several Christmays Days, but the capability to hear with one ear is dammaged 70 percent.

Few month later Burkhard leaves the TV company, he can't tolerate the incredible pressure burdened on his shoulders.

Now he starts to write books. He has already written several IT books. He writes the real hard, hot secret stuff: ''Net Working Compendium.'' Several hundred pages, CD - a milestone in this most difficult subject.

For nearly four years he writes books at home. His home is filled with PCs in network computing connected via TDSL days and nights to the Web. Burkhard sleeps next to the running machins.

From time to time we eat lunch together. Seldom he leaves his rooms and he enjoys the simple restaurants tremondously: ''Such good warm food I have not eaten for weeks!''

His Volkswagen Car is already 12 years old. Car, clothes and rooms smell from cigarette smoke. His fingers look a little yellow from Nikotin. But Burkhard is strong!

When he came to my room January 1991 he had around the same weight I had: 80 Kilo. Even Burkhard is 5 centimers longer than I am: 190 Centimeters.

Now Burkhard has around 30 Kilo overweight - 115 to 120 Kilogramm. But Burkhard still is strong, like a hard castle gets harder each year with this big belly around his belt!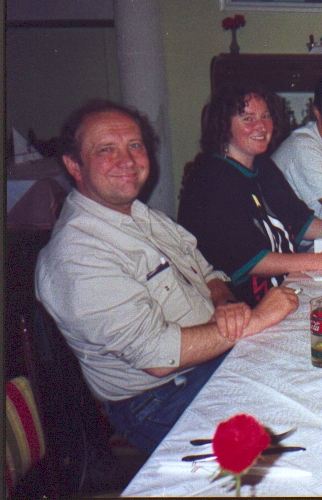 Wolfhard never runs again.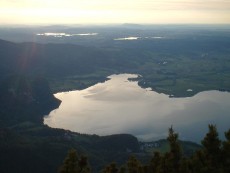 Next Evening: alone on the Jochberg
(click the pic)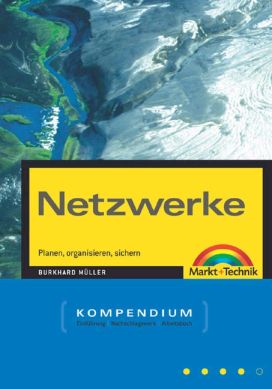 ''Net Working Compendium.'' 810 pages, CD,
ISBN 3-8272-6311-5, 49,95 Euro
- a milestone in this most difficult subject.