III. Way home
---
From the camp Staré Papirne it is a very small way through the forest to reach Dobrice. The name of the river is Luznici. If the very small bridge with the wooden planks is wide enough, to let "Sea Cow" pass?

Some boat tourist on the river Luznici have used the old castle place for the night. Some brush their teeth, one is disturbed in his morning toilet into the ruins of the castle.
---
| | |
| --- | --- |
| An old truck with an old trailer carrys the boats. | Young boat tourists enjoy the ride. |
---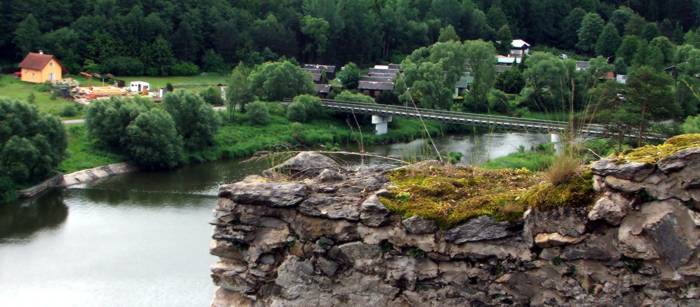 Can the Sea Cow, the VW Transporter, pass this small bridge?
---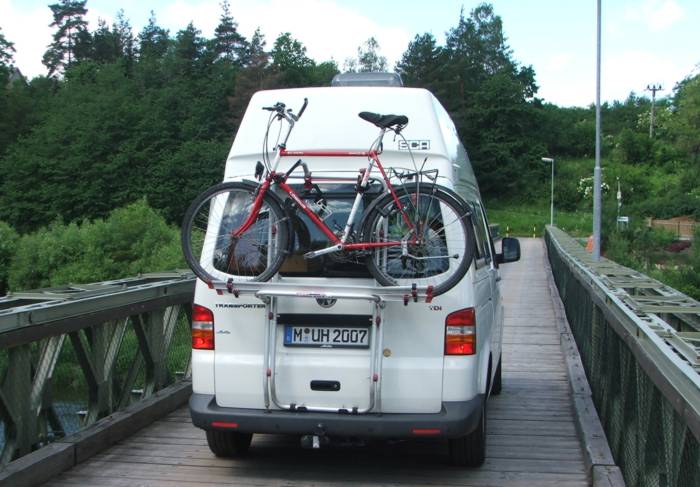 Sea Cow passes the bridge in Dobrice.
---
| | |
| --- | --- |
| Dream or reality? My understanding: Bohemian Villages | Sunday - no one on this way to church, but time for my way home! |
---