Navis - Bendelstein
---
I can give no advice, I don't expect and don't accept any advice. The reason for my stubbornness is simple: It's my life! My Freedom for faults is more important than sheepish surrender - except to death! Maybe there is enough life time left, to build up a more solid connection between mind, heart and body.

My mind has collected more than enough theories from religious, spiritual and esoteric Masters and Holy Books. This holy garbage collection started more than 40 decades ago with Holy Books of all kinds from all ages and cultures.

Ganga diagnoses in her last letter a 'negative mind', that has to be changed with my own efforts. I suppose her own insights come from her 'positive mind' - or like I heard from spiritual experts from 'No Mind'. So my mind must work in a negative, in a destructive way. The results are obvious.



Ganga: sometimes i have to take the bull by the horns and confront with how things are. Of course all would like to see you find some Freedom and Peace within.
---
Two weeks ago I left my Old Mom with a feeling of mistrust and anger. One week ago I tried with my woman Mimamai the best, to stabilize the health of my daughter in hospital.

Friday morning my mind suffered from my 'negative mood', some sort of depression. I felt awful tired and wasted.

A call from my second ex-wife, mother of my daughter, informed me about a negative result of the health examination of Esther.

I inquired my online 'Vatican Archivs' and found the alarming first message on 13th August 2006: ''Esther has a problem. The Professor has operated her in May and has forgotten, to send her the result of the diagnosis: cancer.''

What to do? The call of my ex-wife interrupted my sleep in Mima's car, her 'Sea Cow'. Helpless I continued my little week end voyage to the Austrian Alpes.



Ganga: This would take some drastic steps on your side being that you have been run, and have allowed yourself to be run with negative mind for quite sometime.
---
There I'm familiar in 1863 Metres above sea level with a farmers widow. I recovered from my health and mental problems 1972 and 1976 as Alp Shepard for three monthes in the Alp Hut.

In this wild nature with cows, goats and sheep I recovered first 1972 with my first wife. I had hardly survived three months in hospital 1971, one week in coma.

1976 I recovered a second time all alone after a half year pilgrimage to my 'Holy Roots to Indian Gurus'. Result? Enough is enough!

12 hours walk and talk in the Alpes, once again a visit to the friendly widow of my late farmer boss. This man died of cancer .....

Step by step I sweat to climb up the Alp heights. There I have been sitting so many times, watching life in the valley. Trees, stones, flowers, animals are all well known there.

At least my negative mind has not hindered my body and heart to stay alive!

In the heights I found a seldom flower 'Edelweiss'. I pick only one for my daughter.



n0by as Alp Shepard 1976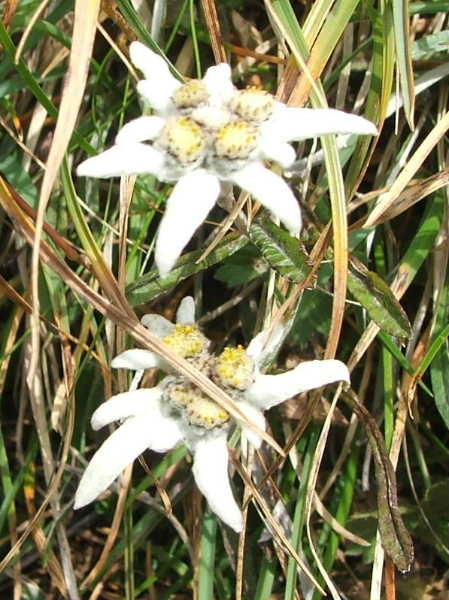 In the heights I found a seldom flower 'Edelweiss'. I pick only one for my daughter.
---
---
In the evening I drive down in the valley to Innsbruck. this is a world famous capital city of the Austrian country Tyrol, I get a phone call of my woman Mimamai: 'Your mother is in hospital and had a long operation.' Again this feeling comes up: 'Nothing can be done.'

Gurus, like Ganga too, create guilt with judgements and advises like: 'fight against negative mind!'

When mind fights for better mind, the struggle creates tension inside! Running like everybody in the hamster wheel, misery changes into joy and back again. That's my experience. The promises of Bibles and Priests sound shallow from this my decades of experiences. Somehow I love to dive into my misery, because after dark nights of sorrows always an ecstatic sun rises up joyfully.

How to trust these promises, when fairytales of gain and greed fantasize about some unknown long lasting peace inside? And anywhay: trust is not part of my warrior culture! Maybe in the dead end road of death my warrior mind is in the mood to pray or to 'meditate' for 'peace'. Until now my mood fights for everything - even for peace. And when this peace comes as sleep after a hard struggling day, this is my quite common miracle.

This confession is written at and on of the Bavarian lake 'Walchensee'. Alone in my boat 'riverstar' I have to fight my way back to Mima's car 'Sea Cow'. The wind in the sunny Sunday brings up waves, half meter high.



This confession is written at and on of the Bavarian lake 'Walchensee'.
---