* Your concept of 'aiding Humanity' brings the question up: Who is this: Humanity'? Not enough to serve my one human being?

G hahahahahah one Does have to First find the way out of their own delusion and maya world. Then you may be a clear light to others in the broader sense. But on the transient level no matter where you are and no matter what you are doing there is the opportunity to give Service rather than remining in the (it's all about me mode) hahahahahah IF you can change the mind from the limited ME story and what *I* want, what *I* desire, what *I* don't want, etc. and can enter into this seeing that there is a connection with All of humanity. Like Christ said what you do to the least of these you do to Me. Which means there is only one Primal Life Force termed Self in the end. And ALL of humanity feels pain - fear - lack - etc. and are suffering while in maya mind. So When you can step back out of ones own drama story and can begin to expand and open to others you are Also opening up to your Self and making the way available to Discover what is underneath the fallacy of mind drama.


* Not enough to serve my woman, to please her, to shelter and serve my daughter and to care for my old mother?

G oh to be sure these are Great starting points. hahahahahah Wonderful opportunities. But what about the rest of humanity you come into contact with each day ? hmmmmmmm OM THAT I AM - OM THAT I AM -- OM THAT I AM --- OM THAT I AM. Each being has that same Indivisible Self Primal IS at the core - it is the Eternal Lifeforce. And they are at this point reacting in their worlds out of ignorance - pain and suffering with confusion and this light remains hidden within their adopted stories that carry the prisons chains of self constructed jails. So recognition of this allows one to begin to open and come from Seva and service - rather than from the point of it's all about me and i should be served.


* Awareness for breath is a blessed exercise, but as far I experience my body mind again and again: exercises fail.

G it is a starting point - there are more practices which also aide one in moving forward. This is a process. Each practice given works hand in hand with the one before to start to open more doors.

Eventually you will come to self enquiry which i term breaking the hold of the me identification. Whatever is transient is not the Absolute Unchanging IS. There will come a point where witness state will emmerge and one will be able to view what is taking place and yet be in an objective place to be able to pull it apart constructively. We can watch the body and find out it is not the Self. We can watch the mind and see it is transient and is not the Self. We can watch how emotions are triggered by events and mind play and can see this is not the Self. This is a process that begins and must go to the very depth of the illusions and cut the roots of identifications. Then one is pulled beyond and implodes into the Absolute and the conditioned mind is at an end. But as stated this is a path and not taught as a singular excersize. The excersizes are given to prepare one for what is to come next.


* All, what I have experienced until now, is this known 'transient world, transient health, transient aging' etc.

G yes - this is understood - and we all start out this way. So it is Known that while one may start out that way there IS a way through for those who have the courage and fortitude to put into motion and continue forward step by step and surrender by surrender willing to peel away the layers of collected sludge and mistaken indentification until nothing remains but that Pure Ground of Being which has always been - but remains covered by mundane minds ignorance. We want knowledge but the only Knowledge which brings the Peace and place of no doubt - is that as stated by St. John of the Cross. * i have entered into the Unknowing that is beyond all knowledge* This knowledge brings in it's wake Freedom. All the collected ideas and concepts are blown out. One is free of mundane intellectualism. There is the most Simple Awareness of Pure IS rather than the collected catagorizations of separations. Did you know what the meaning of Sin is ? It means simply separation. The separation ends it's fallacy is known and one is reborn into Flow and a Joy of Living whereas before there was a desperate existing.

G if you are not yet putting into place the dissolving divisions excersize maybe begin to do so. That and the Gratitude Daily Diary.


n0by

* but for some moments consoling words and exercises help to unburden my worried mind

G the further one goes the more the mind will still. One just has to relax enough and give it room to do so.


thanks for this gift,
Swami G!

G gifts are always present as Grace is
the nature of ones most inner Self.

Maha Shanti OM
0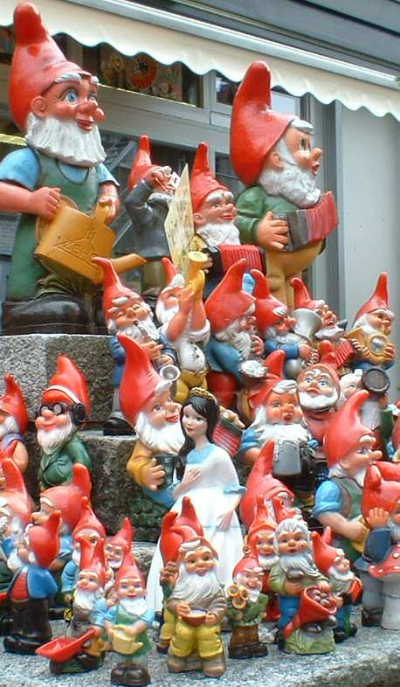 OM THAT I AM -

OM THAT I AM --

OM THAT I AM ---

OM THAT I AM.