Hi ....

Osho was a Zen Master.

I dont think he was interested in democracy or whether things were censored or not, etc.

Sometimes, for example, when he told Sudesh to leave the ashram in 1978, some felt it was autocratic, though within the biography of Sudesh's life, even he would now say that he had been "caught up" inadvertently in Pune one, and should not have been there.

Mysticism, including Zen, seems to flourish within more laid back political systems, and often are closed down or outlawed in those who exert rigid censorship, so there is a quotient of relationship in my view between the health of mysticism and the political health of those societies in which it arises.

Sufism at this time is having a real hard time surviving in the states where Islamic fundamemtalism flourish, whereas it did not in the seventies when it flourished.

So ..., this board is not Osho according to Parmartha.

I just feel that I want to be on the side where the right soil is created in which mysticism can flourish, and I figure that is in what is usually called a free society.

Within the Master Disciple relationship there may well be situations that call for suspension of one's own judgement and surrender, and such situations can sometimes seem, within the micro world of a mystery school, undemocratic.

Love, Parmartha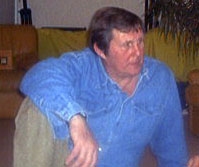 Parmartha is - beside our free n0by@yahoogroups.com gathering the only one, who has a free board. ''Free'' means, that my floppy fingers are allowed there to contribute without any interference since around five years.

Next important fact: Sheela-Osho pressure asked me to leave Rajneeshpuram on a sunny September day 1983 in Oregon.

2006 at my age of 58 my money making work life time and support for my daughter is fading away.

A mystic feels familar with men like Osho-Bhagwan. This GIANT fought vs. EGO Fundamentalists from all kind of conditioned fanatisme and died: ''I leave yu my dream'' - fact beyond dream: ''HE left us HIS church!'' Jokes are so sad.

Osho ''gave His life'', and still most of us are addicted to greed, gain, love, sex, power, politics. What result?

In political pressure groups fight fanatics versus fanatics. Individuality is lost, but fantatic followers enjoy a ''feeling of being together''.

My ban from Rajneeshpuram September 1983 - I returned couple of month later - to find out, what was going with me and there - and I returned four Festivals one year long, until I was broke, my ban from Rajneeshpuram September 1983 helped to strengthen and to keep my individualitiy: ''Be a joke unto yurself.'' My mockery sounds a bit different: ''Be a Pope unto yurself.''

Better be a Pope like Parmatha IMHO, and ''just feel ... a free society.''

I can't take neither Parmatha's nor my approach to ''mysticism'' serious, 'cos deep down I feel the innermost core in most of all people, who write in ''Spiritual Chatboards'', ridicolous: Pope preaches water and gets plastered with power and politics.

Most chats on boards present ridicolous EGO gain, greed, love, sex, power attententive addiction! Who needs to censor this bullshit?

Truth: CENSORSHIP goes into SILENCE!

Silence says, that people don't read or don't re-act. Let's get loud and let's suffer from EGO gain, greed, love, sex and power attentive addiction until we are old dotters in self isolating death!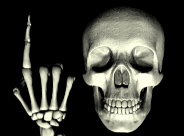 EGO gain, greed, love, sex, power attentive addiction committs suicide or murder! What else Mystics, Zen or Sufism can do but wait for ''change of times''?

''Mysticism, Zen, Sufism'' are for my feelings treasures, who grow in the trusting atmosphere of the heart. These heart qualities need - from my experience - at miminum a personal meeting.

After five, six years of ''mind'' activities even in Cyber Space people like Sakal or Parmatha are felt like ''personal known aquaintance''.