Yesterday, Friday, I had a slight intention, to visit Isaac Shapiro once again. But - like all ''but'' - signalize: I did not visit Isaac. For what? My dreams are occupied with Motor Homes! Strange feelings at home. Strange feelings in my home town Munich. Strange feelings on Earth. Strange feelings with people. Strange feelings with e-groups, especial the esoteric ones!

Best is life on my own: In the wilderness, in the forests. I look for Motor Homes, warm for hard Winter, not to big in the street, not to expensive, but comfortable to drive.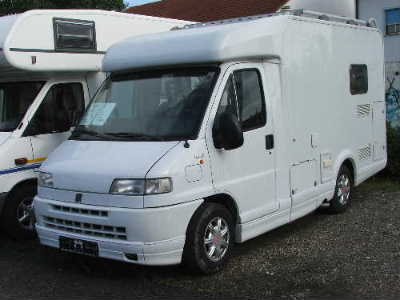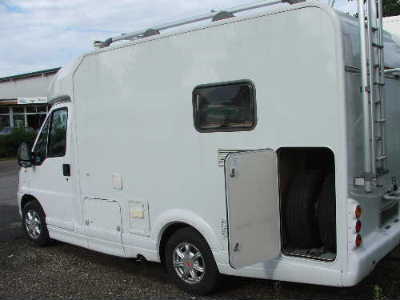 This one is Dethleffs Bus III Fiat 2,8 JTD, 47.066 km,
94 kW (128 PS), EZ: 05/03, TÜV: 09/07, AU: 09/07, Diesel,
Length: 551, width: 210, height: 269 Centimetres
Strange: a bit older than two years and some screws are rusty.
Few monthes ago the same car was 2.000 Euro more expensive,
now the dealer still wants 27.990 Euro, winter wheels included.