Mind manages, to work for money each day, week after week, all four seasons: now 16 years in my job as editor from a quite successful PC Magazin.

Mind, body, heart somehow are capable, to arrange a peaceful relationship. My life partner, woman and wife, my beloved little, lovely Mimamai loves to live with me.

She is like the harbour for all my crusades in the world. She is like the water for my fishy thoughts in the sea of unconsciousness.

But has my mind a connection beyond mind? Any connectivity with eternity? Is there a bridge, to connect unconsciousness desires to a more conscious understanding toward myself? A deeper connection than words could write?

My body-mind-heart machine sits well protected in a neat, little, clean room of a Berlin friend Nratyo, Deva Nratyo - aka Polle. As guest of this friendly presented room, my body-mind-machine tunes inside. How to connect my little life reality with all teasing influences in- and outside?

Berlin is the birth town of my father and grandfather. Berlin is three times bigger than Munich. Berlin is a town of speed, pressure and harsh controversies between luxury and poverty. More like in Munich the shadow side of glory like the German Reichstag confronts people with graffiti on many old houses, even graffiti on an old motor home. Many cheap, little Internet-Shops invite for connectivity via web- or voice-phone interface. The streets are crowded with tourist in this sunny last days of October.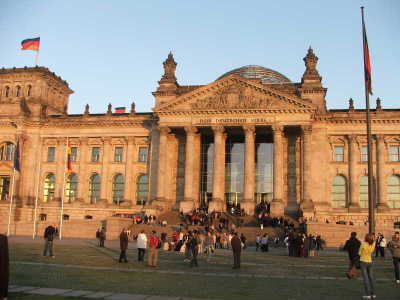 The streets are crowded with tourist
in this sunny last days of October