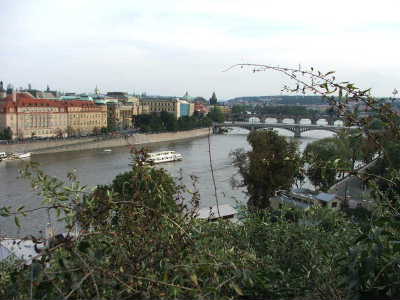 Is is fun, to travel, sometimes hard. The stomach gets many beatings from bad streets. Many toilets are dirty. Most food is strange. Some evenings you may eat too late, to an unusual time. So the sensitive stomach may suffer. After hours in the car your nerves are tense, traffic noise hurts. Rotten, old Diesel engines blew black oil smoke in front of your car. So you have to close all windows. The sun heats up the car, that has not enough horse powers to pass the stinking one before you. In the night you may wake up, and can't sleep any longer. Your entertaining short wave station may broadcast only whistles and rustles. Mosquitoes molest your sleep.
The greatest difficulty is the language barrier. Mima asks i.e. two times for a ''vegetarian'' meal, 'is this WITHOUT meat?''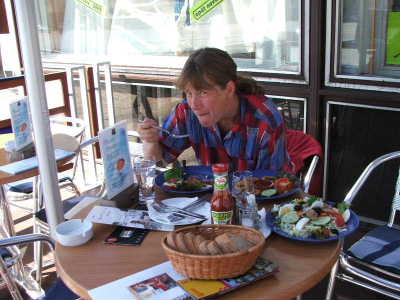 ''Yes, yes'', answers and nodes the waitress. After her first bait Mima complains: ''iii! Again meat! These people don't care at all about what I say!''

After more than two weeks, nearly 3.000 Kilometres, with changing sleep places each night we are happy to return.