Ordinary people like you and me have some work to do, have some money to earn, may have to care for kids, old parents and for few friends. Simple life, so simple - crowned with regular digestion once or twice daily.

Day in, day out, week after week, months and years changes, routine gives safety, strength and maybe people save extra money or extra free time.

This energy people use, to explore the world inside, outside: voyages, visits, culture, art, sport, yoga - 1001 possibilities, to fill free life time.

The TV reports regular from reality or fantasy crime, murder. Feelings fight against boredom and routine.

Do religious people support deep inside the suicide bombers, who take the shortest way to paradise? Do ordinary people support soldiers, who fight and kill suicide bombers? What do you expect before death?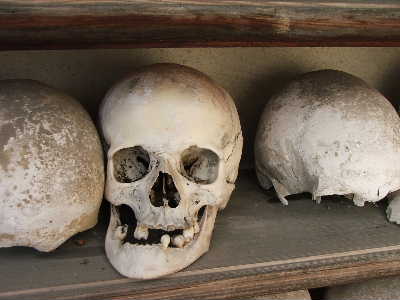 What do you expect before death?