We watch one of the most poisonous animals in German, a snake. I miss, to make a picture, because I wink Mima, to observe this snake too. Hearing her foot steps, the snake slips quickly away in the grass.

Mima wants to drive her father with his new friend home to Bamberg. But her father rings us up in the morning, that this 80 years old couple has spontaneously decided, to stay one holiday week more in these beautiful mountains.

Along the lake Walchensee a small private street brings us to the little village Jachenau. Happy people celebrate a run race competition. Listening to the talks we hear about a remarkable water cascade near by. After the mountain walk in the afternoon we complete our happy Saturday with around 10 Kilometers march to this water cascade. We return nearly in darkness.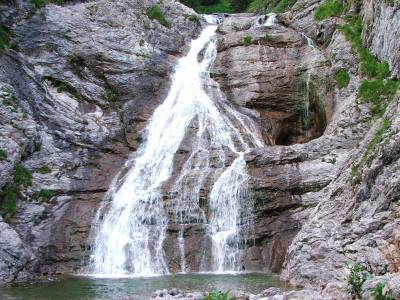 we hear about a remarkable water cascade near by