Nothing fails like success. Nothing succeeds like failure. Feeling the frustrations of failure, licking an ice cream in the romantic old city Wasserburg, the honest "Sea Cow" brings me to another place, to start happy again at Lake Soyen.

It must be fun to quarrel, there must be a deep need for quarrels, violence, wars, attacks, lies! The lower nature seems to grow in those pains of quarrels, violence, arduous attacks, hogwash and lies! At least this is my report of my own observations in my last years and decades of quarrels!

Now after more than 61 years the body is not more like 16, always fit for fun to f*ck. These game seem to end, and da Gaff from Texas is well understood: "I'm too old for this!'

It's a new Saturday morning in month of May, 6.00 a.m. The white fog moves slowly over the water of the Lake Soyen, birds start to sing and to fly. Nature is in peace, when one has eaten up another.

The short wave radio reports fights and quarrels everywhere, in countries, in industries, in sport, religion and culture. Who cares?

We write in love and caring for us like others in our n0by group gathering. Even Thomas from Hamburg, once my favorite partner to share words and thoughts in letters, calls and even several meetings, has sent again some signs of love. Thankfully his attention is rewarded with these sweet memories of our time together.

But it seems to hard, to come into deeper connections again like in calls. It could look like one would need something from another. But to need something from another one, hurts the pride. This pride is the gain, greed EGO, who can't give easy, but needs to take.

Therefore the INNER BUDDHA creates for us these precious situations of failure, of frustration. It is a harmless school to prepare for death, where we even have to give up the connection with our own flesh, body, breath and heart beat.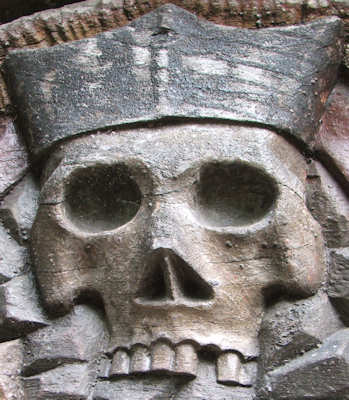 From a wall of a church in Wasserburg:


"

I'm

too

old

for

this!'