2. Camp Slapic, Karlovac, Plitvicka Jezera
The problem: Mima's identity card and passport is expired 09.02.2009.
So we are allowed to travel in Croatia. But we can't continue our voyage to other countries.
---


Camp Slapic is near Duga Ruga,
15 Kilometers from Karlovac.
We swim in the river Mreznicki....


....and enjoy delicious food.
---
Mreznicki Brig is closed for car traffic.
The bridge isn't very solid.
We watch this big bird fishing.
The water is clean enough to fish and to swim.
---


Our Sunday excursion starts with Karlovac.
There are many ruins - not only
old houses....

....but this Hotel Koran is a ruin too.
---



Only some buildings like this big bank in Karlovac looks new and very impressive.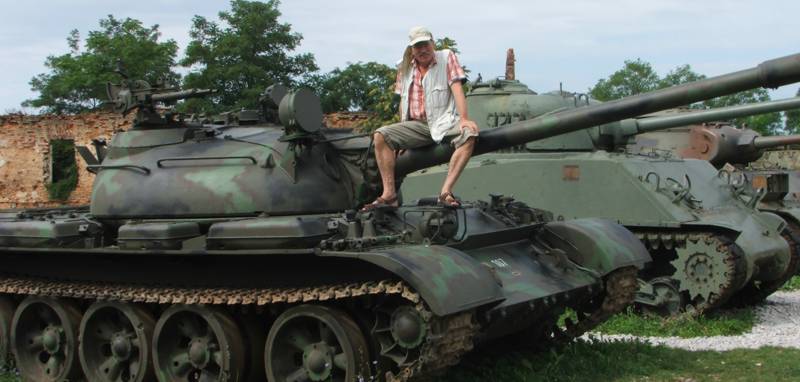 The war museum in Karlovac documents the fights 1991-1994.
---


This was a bus, told me a war Croatian war veteran.
The bus was armoured like a street building machins too.


Instead of building streets this machin
was armoured for fighting.
---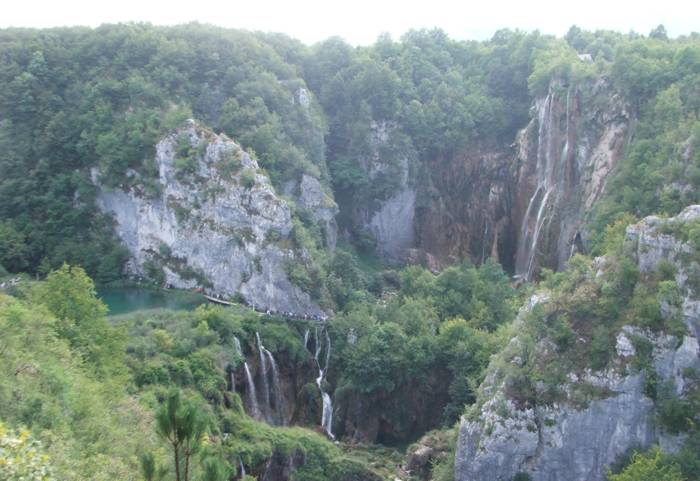 On our way to the sea we pass this World Cultural Heritage: Plitvicka Jezera.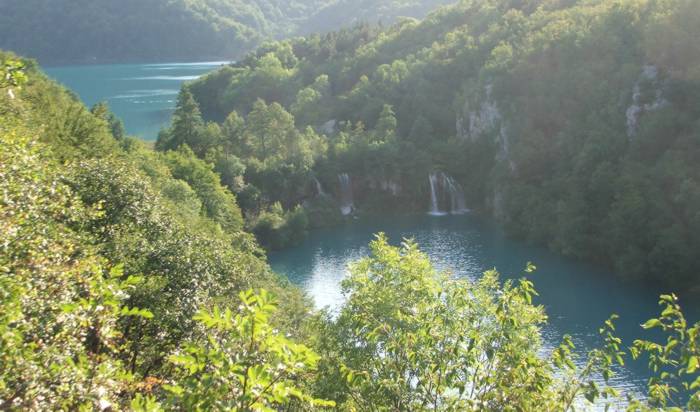 Boats bring the tourists over the lake.
The visit to the park is costly: we pay
around 42 Euro - parking included.



When the sun goes down after 8.00 p.m. we arrive at the sea: Razanac, 17 Kilometers north from Zadar.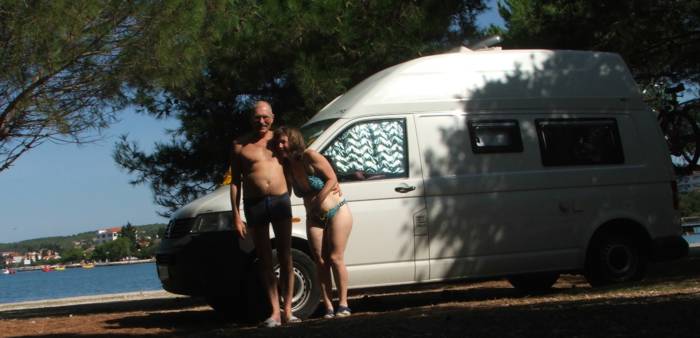 Monday morning 08-31 we enjoy the sea at Camping Borik, 3 kilometers from Zadar.
---