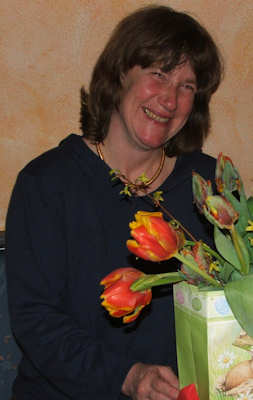 Mima Birthday Party in Bamberg

Life is strange. More than strange. Incomprehensible. Life mixes pain and joy, so we stay alive. Life gives pain, we have to pass.

So many friends died. My only child died in January. My mood turned into black depression. The husband of my dead daughter shares my feelings: The morning doesn't look attractive to stand up. But we have to stand up, to get our things done. That routine is the best to pass pain.

The body, mind, heart grows older and gets used to regular routine with work, walks, food, bath and the entertainments via media: web, newspapers, books, poems, pictures, music, films, tv. Although life looks quite easy and comfortable, the mind mixes a poisonous brew from the news. Good news are no news, so most news are bad. But bad news poison the mind. Everybody knows and experiences this.

Satsang priests and enlightenment entertainers help to clean up the mess in our mixed up mind. A good red wine helps too, to sleep more peaceful.

But bad news don't disturb in happy moments, in little life adventures, in meetings with friends like in Mimas birthday celebration. Lovley Mima cebrates 50 years on last February week end in Bamberg. And 13 years we have shared together growing in joy, sorrows, peace, quarrels and fulfillment.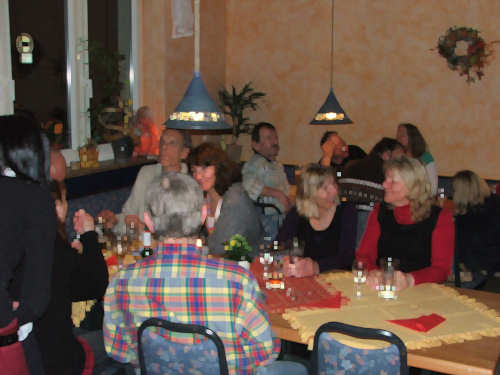 Mima Birthday Party in Bamberg