Similar feelings with my daughter: Her body is very fragile. Still we hope for a miracle, like Anna wrote in her last letter to Michael's group: 'Our quest is how to live.' This conviction reminds me on one of my best friend Manfred. He died from cancer 2003. One day before his death I spoke with him on the phone. Manfred had even his very last moments no idea of death knocking at his life. It looks like death is out of our imagination. As long there is breath is absolute no idea about death.

That is a reminder on the social global and individual situation. As long no suffering happens directly no individual idea arises about personal suffering. Thomas from Hamburg wrote last week an e-mail to borrow thousand Euros. We don't talk on the phone anymore, only these e-mails connect us in a way, that we enjoy our fantasies without much feeling and listening to the situation of the other. In this way e-mails are like a SPAM dump to molest patient readers. Sorry, Sir Wyly, to have lost my patience with your SPAM, even my SPAM keeps on molesting others.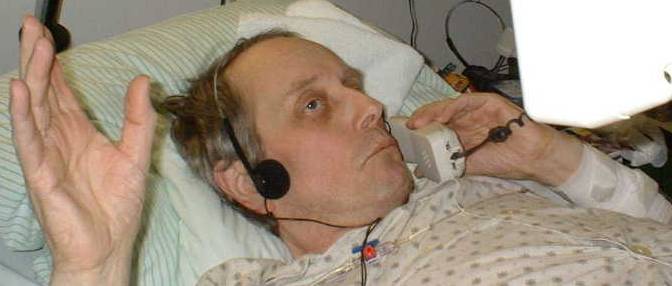 Manfred died from cancer 2003.