The body feels like machin, like a robot: each breath, each movement, each effort, each and everything is done for survival. Food, body exercises and cleaning, meeting with people, all and everything seems to be done for one purpose only: staying healthy and alive.

Snow is falling; winter is the hardest time of the year. It's hard to earn money for my woman in a snow white cold country.


It feels like the breath of death over the country. All these sorrows spread worldwide: the finance crisis, the climate crisis, the over population crisis, the energy crisis, the food crisis, the water, air, earth crisis, my life like every life feels like in deep crisis.

Religion is our money making meditation, although most of us don't get any other results than poor miserly misery.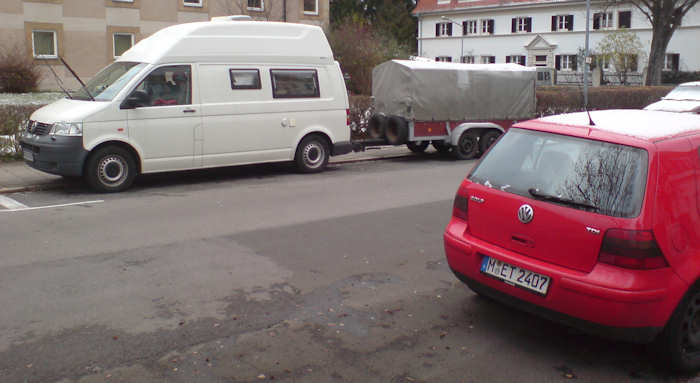 Mima's VW-Transporter "Sea Cow" with trailer and my 10 years old VW Golf IV "Gold Fish"
with snow on the roof in Bamberg Friday 11-21-2008