Words can't take you with me on the top of the mountain. Your own legs need to walk. You have to feel your muscles, your sweat, your heat. Everybody has to walk on his own. What words can help? One of my best experiences in the hours of Satsangs or Video lectures: those words help to relax and to fall in a refreshing sleep! Isn't sleep a better hobby than to read boring preaching like ours, dear OZAY?

What's about James Wyly? This poor guy is not only cursed to release his neurotic stress like you and me, dear OZAY, with written finger exercises or boredom blabla via YouTube, no, poor Wyly is infected by an U.S. national chauvinist sickness common in our German Homeland more than half century ago!

Instead of judging others, you ask me, dear OZAY, to examine my own faults? Absolute correct, cherished friend: what I disgust about people like you, RASA or Wyly, is nearly the same I disgust and mistrust in myself. Isn't this a good reason to stay and work together? You try your best, dear OZAY! Welcome.

This my boring Sunday speech still connects with love and life energy to Thomas in Hamburg. This guy is like you, dear OZAY or Wyly or RASA with one difference. Thomas is not yet so much occupied with YouTube advertisings for his neurotic healing, but Thomas has started this too with others.

Thomas has still the advantage that he needs to fight for his money in life. RASA surely gets her money from her millions dollar as playboy model, porn film Queen and worldwide advertised author of Mother Goddess Liberation Library. You, dear OZAY, enjoy your simple life in Sweden with Arihanta - maybe your book, published by Derek, gives you already some more money?

James Wyly, I guess, has to live from U.S. mental welfare - or can you imagine James Wyly working in an ordinary life?

So, dear OZAY, I sit and relax in a fresh wind under the trees at the turquoise colored cold water from Walchensee, spend some hours to entertain myself with my Sunday and move my mind muscles again, because every muscle in my body hurts, when moving myself.

Last greetings go to Bilbo who wants to be loved by everyone, right? No stop: Bilbo wants to be the one, who is loved most from all, better?

Zora collects Indian Friends from Orkut plus her wonderful Indian voyages like Osho Videos and will get the most advantage from her letters, her pictures and her connections!

This place at lake Walchensee is called 'Hermitage' (Einsiedel). Have again my weird words created a feeling of 'liverish boredom' in you? Poor victims ready to read? The result: my destiny is to be left alone as hermit - banned from decent protectors of political correct clubs.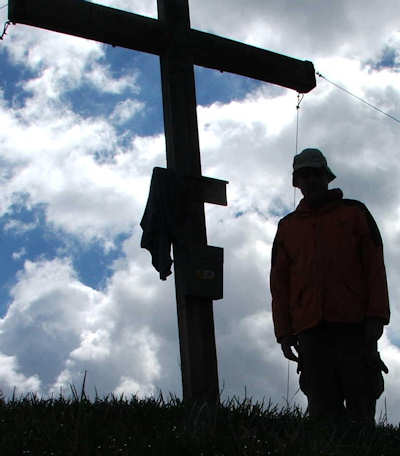 The result: my destiny is to be left alone as hermit