Wheels for Walking
---
Our friend Klaus looks very happy: Klaus bought two new wheels for only 630 Euros for his

'Blue Wonder'

.

Klaus is happy in a rich man's world. This year he will travel to the U.S. - next year he will travel with the Blue Wonder to Mongolia.

When Klaus doesn't travel, he will build the next motor home from this nearly 30 years old Magirus V 8 Diesel 176 horse power truck.



Klaus looks happy in his new wheel!
---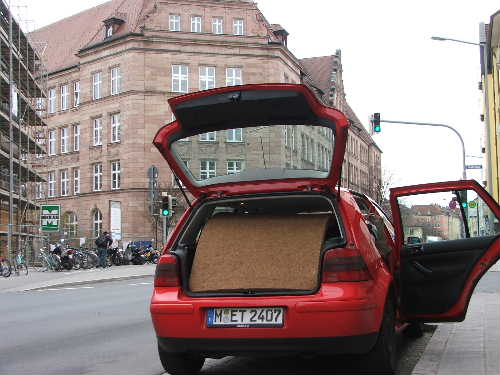 Happy my wheels are rolling to Nuremberg.
The car is loaded with a new bed for my daughter and her friend.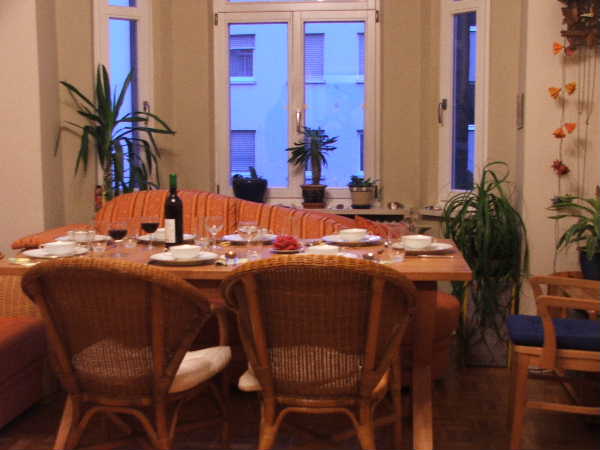 Next day my daughter has invited us for dinner before I drive home.
Mimamai stays the night in Nuremberg and needs
half an hour to find her Sea Cow - parked near my daughter's home.
---


The world traveller Klaus lives with his woman
in this romantic old frame work house.



Mima walks with me on a rainy Saturday
in the foggy country side.
---
| | |
| --- | --- |
| Instead of neo advertisings religious memorials ask for attention. | Strange names for villages like 'Poppen' or 'Bordeom'... |
---
Klaus lives in his house and dreams and works to escape in travel tours around the world: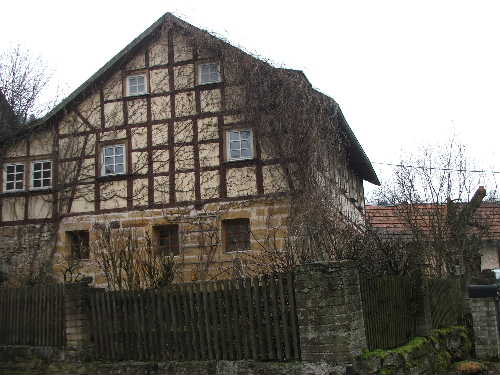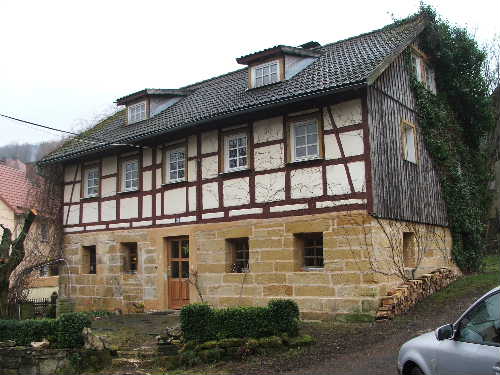 Besides 'Blue Wonder' the couple moves many more cars:
here - a VW Passat Diesel, build 1998.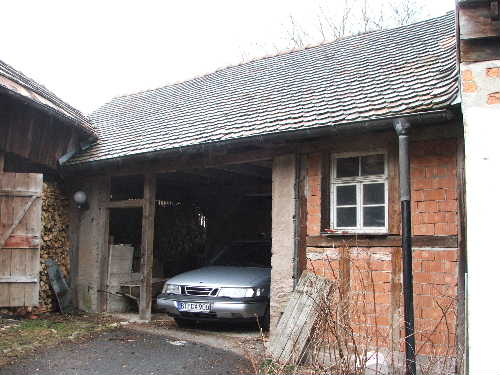 here a powerful Turbo Saab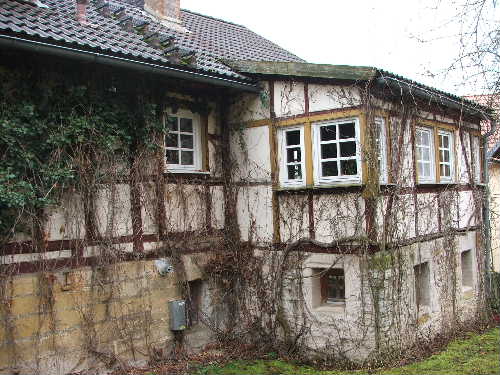 In this room Klaus shows videos from his one year
South America travel in his 'Blue Wonder'.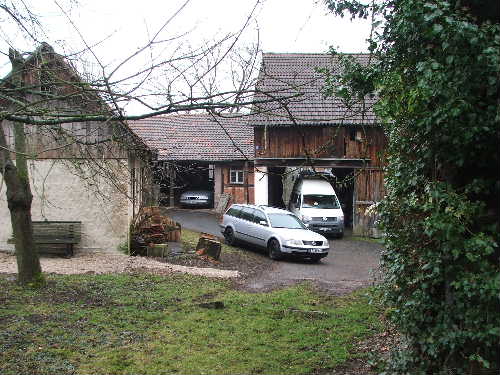 Mima's 'Sea Cow' parks in front of their second motor home
- an old VW LT 28.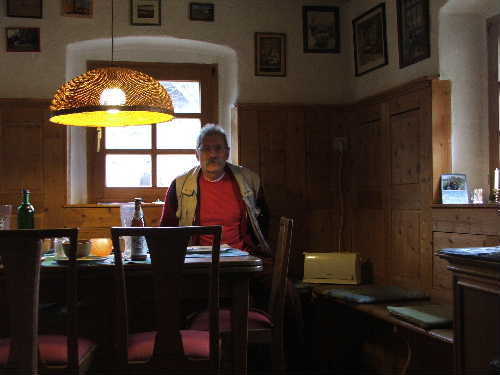 One of the cosy warm rooms inside the old frame work house ...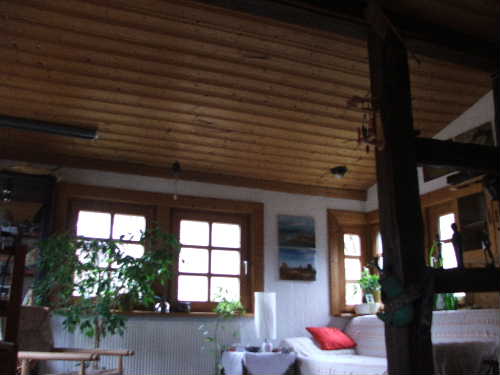 Comfortable seats to relax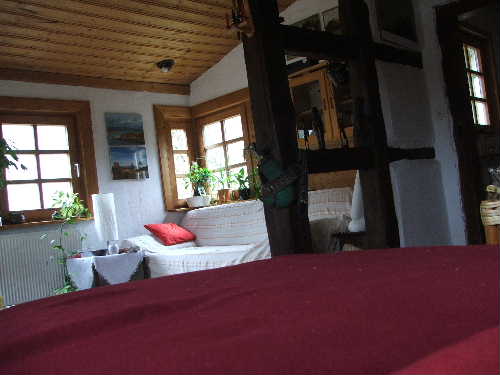 ...with birds singing around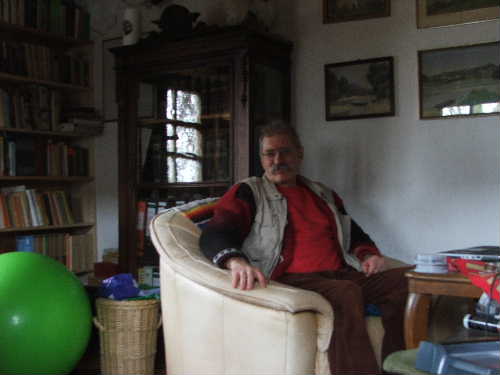 Klaus plans his travel tours in this comfortable chair.
---
---
Klaus is part of our group gathering too.
So let us remind Michael Kabir's friendly remark from his mail #40076:

'But nearly every asshole on this list claims to be perfect.'

BTW: Claims anyone something else?