Thursday evening we enjoy the thermal waters of Bath Endorf - near the 'Bavarian Sea': Chiemsee. On Friday we visit Salzburg and there the castle above the town.

After this excursion we have fun in the salty waters of Bath Reichenhall. This region once was rich and famous because people found salt in the earth.

Again my memory wanders back to this valuable thought: éIn the outer it matters what is done, in the inner it's essential why it is done.'

On Friday I have avoided to buy a new motor home for 29.000 Euros. Mima and I celebrate again days and nights in her little, primitive 'Sea Cow'. We visit places, where the prices are high. The visit of the Salzburg castle costs 20 Euros for two. To swim in the salty waters with Sauna in Bath Reichenhall costs 38 Euros. But the night on the parking place near the bath costs gas for the heater only. 'Why are our voyages done in such a primitive way?' Because it is not important, what is done, I guess. We are exploring our little world inside outside, that's why it's done the way we do it.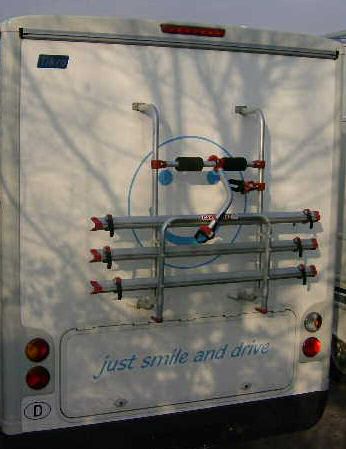 avoided to buy a new motor home for 29.000 Euros