Polluting provocations create tension in the readers, vice versa their tension is mirrored back to me. This week end once again I have to take 'holydays from my quarrelling mind'.

First day muscles and feet carry my big Buddha belly up from Bertesgaden to the mountain top 'Jenner'. This 10 hours sweating efforts silence my mind.

My mind is quarrelling with others in www.orkut.com these days. There are many Indians. I mock about the 'Indian Enlightment Virus.' Jeeva is highly infected by this virus too, I know from his letters.

One 'sincere seeker', Alok Mishra from Kanpur, asks: 'What else, when no Enlightenment'?

My answer: I wish, my words could create friends. Friends with open faces, ready to share their life, like I share mine. So we could create an online community with real and honest life stories.

It would be great, to create such friends. But how? Could friendly behaviour create friends? Could friendly words in and for each situation create friends? My memory imagines Osho handcuffed in jail. Master kept smiling. How did he do this?

When I met Poonjaji in Lucknow, this Master was more shouting then smiling. Nevertheless Poonjaji had thousands of friends worldwide.

Frankly I have to recognise: My behaviour is not designed, to make and to hold friends. In this way my life is a failure, nevertheless I still feel alive. So I continue to tell stories about my little week end excursions like this again: to Berchtesgaden, Lake 'Koenigsee', Jenner mountain and 'Kehlstein' house.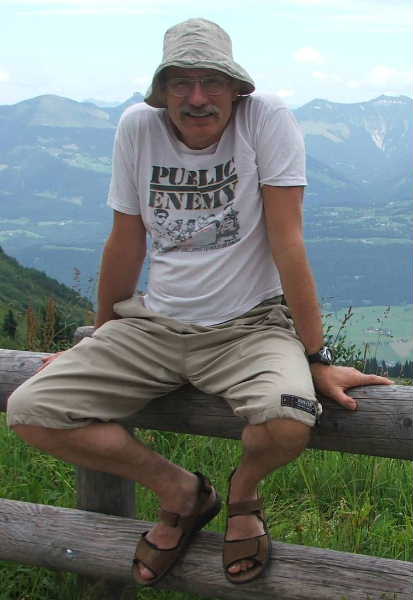 My behaviour is not designed, to make and to hold friends.