Joyous myself most people look happy. Water washes most troubles away! Troubles with friends, sorrows about the sickness of my daughter, my mother, tiny thoughts are taken away by a fresh breeze from the sea. Nothing is left but joy, pure joy!

The symptoms show: the internet, the free internet connection looses attraction! Two terminals in the harbour bar are online, but nobody wants to surf.

Zora sends greetings from Sweden to my splendid isolation in Isola, Slovenia, her home land once. Ananda asks CMD, to 'write something spiritual'. Michael Jivano Kabir tries to teach in his sophisticated way in Chandro's German 'sannyas-forum', Sarlo (Vancouver), Parvito (Berlin) and Subhuti (Portland, Oregon) quote wise words of Osho, I feel like sending a virtual hug to each and everybody in Cyber and Real world.

I sit naked on a stone at the coast of the sea, listen to the murmur of the waves and to the sound of a ship engine. The sun dries my skin leaving traces of white salt 'What is spiritual?' Ananda orders in his loud joking way: 'Write something spiritual!'

Hey Ananda, Ozay, Rasa you enlightened entertainers of the spiritual scene, please write something 'spiritual'. Or would silence show some spirituality?

My dreams are not burdened anymore by sexual spiritual sensations. These desires dry out by old age, but maybe some sensitivity brings up the sea? Like the loving food of our eternal earth with work of men: 'red, red wine'? Inspire the birds in the trees or the waves of the sea?

My G*D, who ever that is! Bread, wine, cheese, tomato, salad, onion, salt, pepper - what more spirituality do you need? Ahhhh, you want a smile? Rasa finally needs to give herself a rest from condemning male chauvinist pigs? Ananda, Ozay, CMD - most of us - need to get a rest from attacks and attacking, from sorrows about sickness, old age, loss of brain and body power?

Oh G*D, who ever that is! Let us get drunk on a sunny day by the sea. Let us join in existential ecstasy with no sense but joy, pure joy!

Oh G*D, who ever that is! Let us be thankful for the thousands of helping hands, who brought us into life and keep us still farting!

Thousands of helping hands construct from material of our benevolent Mother Earth these marvellous machines like a racing snail house: Mima's Sea Cow - a VW Transporter and motor home.

Thousand of helping hands dedicate the gas oil, to make Sea Cow run over the high ways and through tunnelled mountains.

Thousands of helping hands let the food grow from our beloved Mother Earth, red tomatoes, green salad, white salt, red pepper, shimmering fish in oil. What more spirituality do you want?

When did we thank our stomach last time, to have digest all the treasures, Mother Earth feeds us to stay alive? When did existence forced us thankfully on our knees, to feel us lost in this infinite creation? Who found her Inner Master to teach, what 'spirituality' is?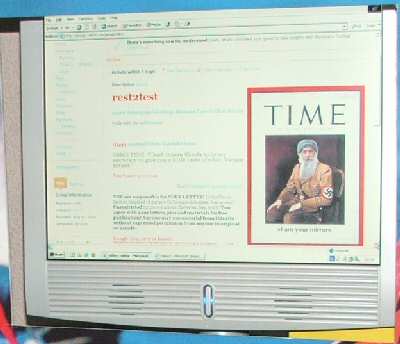 The free internet connection looses attraction!