Nuremberg
Life is slipping away under pressure of time. Best we, my Mimamai and I can do, is caring and sharing for the ones, we love and belong to. Pentecost Saturday and Sunday we care for my 28 years young daughter Esther in Nuremberg and Monday for Mima's 82 years Old Father. In this way we we care for ourselves. Emotional pain and pressure passes by, exhausted we sleep in our primitive motor home on thin mattrasses above wooden planks. The morning we wake and stand up with fresh energy.

We suffer with my most beloved daughter in her health crisis. She doesn't want comments or pictures anymore. Mima cares for her Old Father in his slow phase out from life. Mima and I try to care and to share. In this way we support the young ones like my daughter and the old ones like Mima's father and my Old Mom. Therefore people in Mima's and my situation are called the 'sandwich generation'. Pentecost 2007 in Nuremberg and Bamberg is like a expedition in our feelings.

Zora is right: the new group picture comes from Michael-Kabir and his friends. With Veet Thomas I have shared long phone calls last week. But his sarcastic comments about the health of my daughter I can and will not stand any longer. So I escape in this sheltered realm, I feel as 'Hermit Heights'.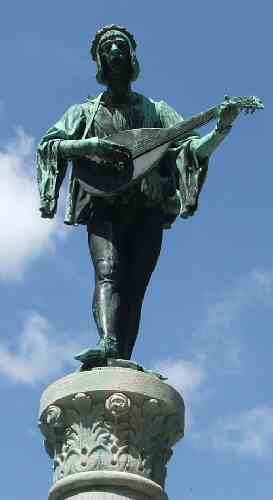 Nuremberg