Last hours in Finale Ligure

My usual time to wake up these nights is around 3.00 a.m. This night, the last night here a wind comes up. The stars shine from the clear night sky. My last sips from the bottle of red wine from two days ago are my silent consolation in these last hours in loosing paradise: Sun, sea, silence!

A strange dream woke me up last night. With my best friend from Cabaret Days 20 years ago we sit and drink together in a huge library. We pick up the most important books of the world like from Gurdjieff, Rasa, Osho, Jesus, Socrates, Platon, Freud, Marx, from whom ever! Suddenly the books fall from the walls in the hall. We have hard work to keep our heads up in the flood of books. But still we pick up one or another quote of world literature and proudly pretend with borrowed words: 'Listen, what Gurdjief has said about the fourth way.....'

Many churches, chapels from 1000 years ago decorate these sunny hills near the sea. The idea is attractive: with few friends alone in the hill, working for daily food - not as hard like German robots - working in a 'meditative silence and self observation', alone with this wonderful creation. I rest in the shadow of the trees, I will watch after some sheep maybe or I will hold my inner discipline with a silent prayer to adore this marvellous creation, our Lotus Paradise, my body, the earth around me, the sea and the sky and everything.

When there are women around, then there will be tension from them in the outside. When there are no women around, then there will be tension from inside – finds an old male mule like me.

Our vision of 'Cyber Church' will have tension inside, outside, double, triple tension. Maybe the tension will be to much, much to much, so that some decent lawyers finally cut the tension from outer outside.

Then tension will create controversies somewhere else inside outside. You don't need prophecy to state this fact.

Decent people with rotten mind may ask for protection of laws, which laws ever: CopyWrong Protection, Ego-Protection, Sickness-Protection, Thought-Protection, Attack-Protection, Life-Protection.

The safest place is the graveyard.

More than death can't happen!

The most silent place is the graveyard.

R.I.P.

Till the last breath there will be quarrel. You don't need prophecy to state this fact.

Till the last sip of wine or water, the last bite of bread or butter, life fights versus last doom forever. A relaxed good bye from my last hours in paradise at the Camping Place Mulino at Finale Ligure my dexterous fingers write in my PSION 3c palmtop on keys with five millimetres in square.

It's maybe time again to embarrass sleep again. We call the 'brother of sleep': death. In both are peace, in sleep for some hours, in death for ever. Why there is no peace with people like you and me?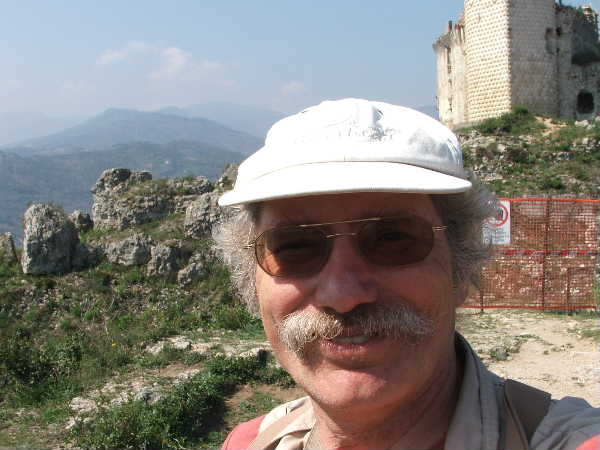 Why there is no peace with people like you and me?