I remember two videos of U. G. Krishnamurti, judging everything and everybody. In similar way I remember these sweet sermons of Osho-Bhagwan, judging everybody and everything. I remember the countless letters in our n0by group or other gatherings, judging everything and everybody. My observation - about myself : 'The better people judge, the less people are ready to be judged by some else!'



Best of all: these 'World Champions' to judge everything and everybody are the ones, who finally preach: ''Don't judge!''

Sitting in my swinging armchair I listen to our World's music, sip a tiny glass of noble red wine from France or sunny regions of Germany and slowly get ready to sleep.

TV entertains with these cruel criminal films – to catch the attention of a warrior's mind. We have seen a movie on Friday: Al Gore, 2000/2001 nearly President of the U.S., lectures about the ongoing climate catastrophe: ''An unconvenient truth''.

Everywhere people know, how to change themselves and how to change the world. I definitely don't know! But one fact is felt crystal clear: we both, Mima and I relax in our beautiful nourishing Mother Nature.

So we drive 100 Kilometres on our sunny Sunday to the ''Maple Grounds''. Autumn changes colours of trees in fiery glory. Thousands of people recreate in this natural theatre. We need two hours in the traffic jam, to return home after a rest in one original Bavarian restaurant. Mima drives, I sleep in the car on the high way. After a shower and ten hours deep sleep we are ready to fight a new week in our work.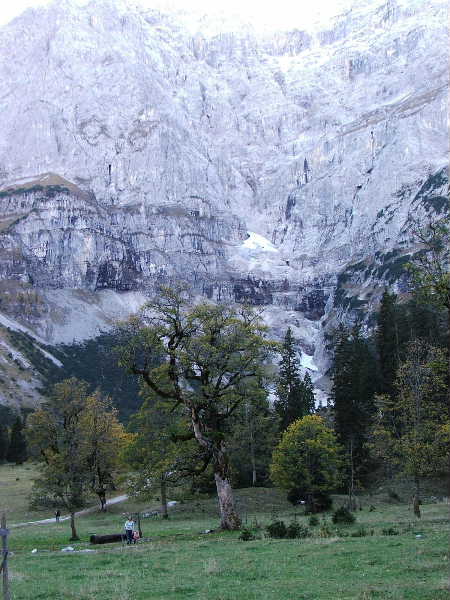 ''Little Maple Ground (Austria)''