Next night: Still a few hours of our last night left from the journey. We rest at the Ossiacher lake in Austria near the village Villach. This journey story is still incomplete, until there is not my shy confession, that every life is somehow felt with a divine connection.

When I watch the little beetle, bird, fish, when I watch big mammals like a donkey, a horse, the cows, when I watch my woman Mimamai, when I watch myself, somehow I have to confess, I watch a divine connection with existence.

Each of these divine connected life seem to follow their own evolution and belief systems. The Bavarian Pope i.e. believes, that mind reflects G*D's logical love to all of his creatures.

There maybe somewhere an Ayatollah in a poor country in Far East, who believes, that G*D wants to fight the Christians Cross Knights, who destroy and exploit the original, pure G*D vision of the 'Prophet's'.

For sure there are thousands of New Age religious fanatics, who believe in the benefit of 'Enlightenment, Nirvana, No-Mind-Beyond-Mind, Moksha, Shaktipad'.

For my feelings every man alive has to go into his own experiences.

When the President of the 'Free World' has the power and the vision, to fight the 'terror thread' worldwide with Billions of U.S. Dollars, G*D will be on his side and on the side of his soldiers and followers.

When the Terrorist Attackers in this asymmetric war fight somehow, somewhere like in 9/11 G*D supports their side too.

Men have to experience for themselves, what kind of life is worth to live - or what kind of belief is worth, to sacrifice life.

In this my old age near to 60 or over 60 years like Kabir there seems no way anymore, to change anything. Life moves slowly but inevitable in deathly direction. Hairs getting grey colours or are lost all.

Experiences give somehow a glimpse, how the final curtain will end this theatre of life. Osama Bin Laden maybe died from severe sickness somewhere and somehow. But still this man will be an idol of millions of Muslims.

One President of the 'Free World' like Ronald Reagon have died with Alzheimer, the next one will incorporate the hopes of millions for 'freedom, justice and richness'.

The best beliefs balance life with death in a peaceful mood. Everybody experiences G*D's tr*th for herself.

Like my Mimamai deeply snores in these early morning hours, my mind entertains myself with these thoughts. My Mimamai will never dive into these world of thoughts, neither my brothers nor Kabir will.

Nevertheless my Mimamai, Kabir and my brothers like all people experience their tr*th with similar intensity like these thoughts keep me awake.

There is no 'right', no 'wrong' in any experience, there may only be a necessity.

Survival instincts judge actions of others as 'good', who benefit our plans. Survival instincts judge actions of others as 'bad', who damage our plans. But behind 'our' plans a divine power provides bigger plans for our little life, who maybe bring sickness, death and destruction. All denial will be in vain, when only acceptance will be possible.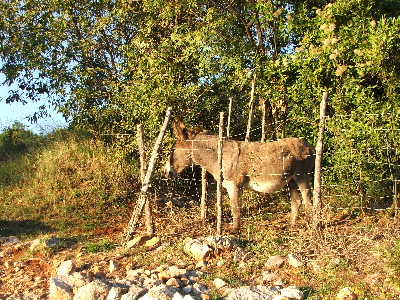 when I watch big mammals like a donkey