''Yahhn'', everybody knows. Everywhere you read, that the rich ones get richer and the poor ones poorer - and many poor die ten, twenty, thirty years earlier then the rich. Old rich ''sugar daddies'' are able to afford young women, who try to shelter themselves and their breed. Human heritage breeds more and more violence from one generation to the next.

Spiritual, philosophical, scientific leaders are far ahead of the masses, and every leader pretends, to know and to tell the ''truth''. Jesus said: ''I am the TRUTH'', similar words are written on the sword of the ''Prophet''. Nowadays Truth is, what people believe. When more and more people believe the leader, more the truth is accepted.

Spiritual, philosophical, scientific leaders are most superior, when they assure, that their skills, knowledge and wisdom root basically in ''GOD'' or in ''existence'' or i.e. in ''eternal love''.

Many, maybe most mechanical robots and speechless zombies search for a gifted leader. This leader has to preach in charismatic public, political, spiritual rehearsals. This leader has to mix a poisonous brew of facts, feelings and fantasies, that most listeners follow devotionally. Hope my beloved readers fulfil similar expectations!

Millions manipulated victims sacrifice their simple, ordinary wishes, when the leader promises to fulfil ''GOD's supreme TRUTH''. For goals like ''defence of our homeland'', ''shelter for our superior race'' or ''enlightenment equipment'' many people are ready, to pay every price - even with life!

Vicious brainwashed victims pray with feverish emotions: ''Please, beloved leader: Guide with your light my little life, I will follow only you as long I'm alive!'' The leader can be an idol of show business, a sportsman, a singer or any kind of political, spiritual preacher man.

Even some writers in n0by group advertised themselves as ''enlightened'' or ''energy liberated free men''!

My approach is just the opposite: ''I don't care, what people ask me to do, and I don't care, what other think about me!''

When most personal acquaintanceships have left our free n0by group gathering and anonymous observers keep silent, I will write for myself!

My vision of sharing isn't to praise, what I have learned from world famous Masters in my life, because I've learned nothing - except to be myself! My vision of sharing are little life journeys, week ends in the beautiful Bavarian country, visits to people, I feel related with and thoughts plus fantasies about time, culture about my life and my relationship with others.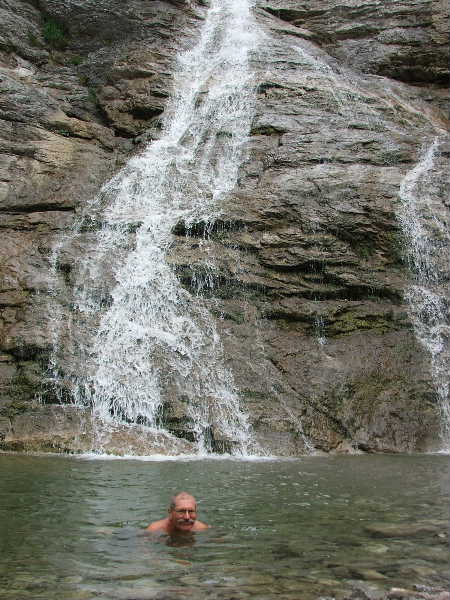 My vision of sharing are little life journeys,
week ends in the beautiful Bavarian country