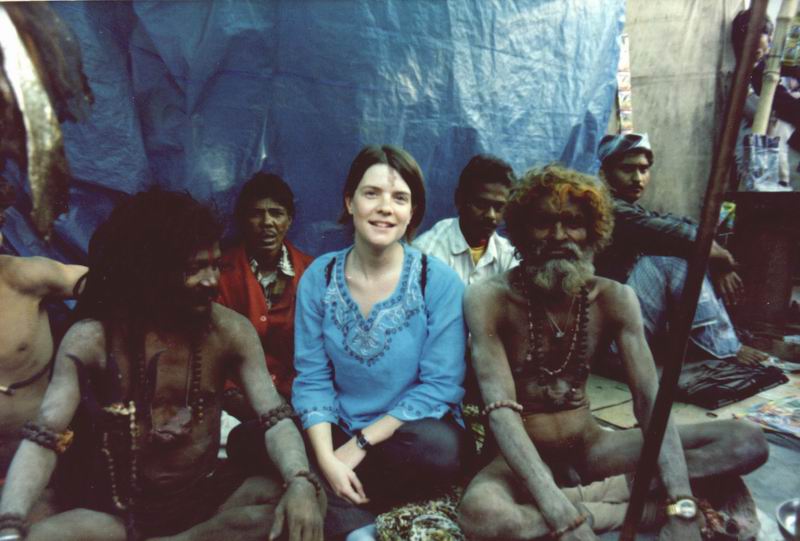 On the picture Isabel sitting with sadhus

I see some child-like innocence of both-

sadhus and Isabel.

Welcome,
back in Time and Space to Sadhu Exhibition in Kolkata (as my girls call it).

But...

This was Sadhus on pilgrim to holy Ganga which they do every year in January

And now they were resting on their way back.