From: "Nima" <nima_alikhani@......>
Date: Sun Dec 28, 2003 4:36 am
Subject: powerful earthquake

Bam, in southeast Iran about 630 miles from Tehran, suffered such extreme damage because most of the buildings are made of unreinforced mud brick and the quake was centered only about 10 miles outside the city.

"The communities in this part of Iran are really not resilient to earthquakes," said Benz, head of the National Earthquake Information Center in Golden, Colo. "It's very sad and unfortunate."

Aftershocks registered as high as 5.3, according to the geophysics institute of Tehran University.

The leader of an Iranian relief team, Ahmad Najafi, said he also feared the toll could reach 40,000. On one street alone, 200 bodies were extracted from the rubble in a single hour, he said.

No one was alive.

In another neighborhood, a man interrupted Interior Minister
Abdolvahed Mousavi Lari as he spoke to reporters.

"My father is under the rubble," the man said, tears rolling down his face. "I've been asking for help since yesterday, but nobody has come to help me. Please help me. I want my father alive."

Lari tried to calm the man and asked an aide to help him.

"There is not a standing building in the city. Bam has turned into a wasteland," the minister said.

Iran has a history of devastating earthquakes, including one of magnitude 7.3 that killed about 50,000 people in northwest Iran in 1990.

and story will continue... may be next ...is Tehran!!!

by the way... please pay attention to an american's massage...: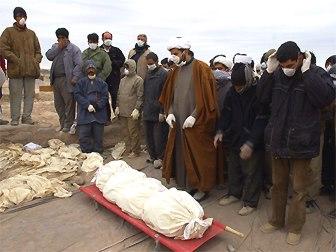 On one street alone, 200 bodies were extracted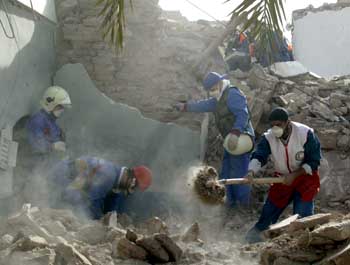 "It's very sad and unfortunate."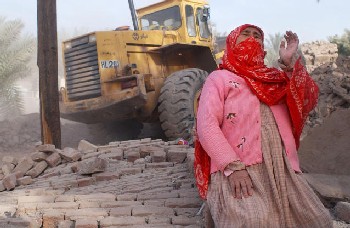 No one was alive.