Now the clever ones were the lawyers they got rich without lifting a finger - just by pushing a pen. The 'grunts', the foot soldiers, which did most of the hands-on dirty work probably didn't get rich. They either went on to serve the new Mafia head, got expelled or worse.

I don't think anyone person would have been able to control the whole ashram. It was a group of co-conspirators. How many people does it take to spy, bug, poison, smuggle guns, attack, count the money, provide security?

The people who killed Osho did not love him though they still pretend that they do in the same way that a politician or business man will say anything to get and control power and money.

Like priests they will quote Osho's words, but the skilful listeners will notice that their words are hollow and ring not true.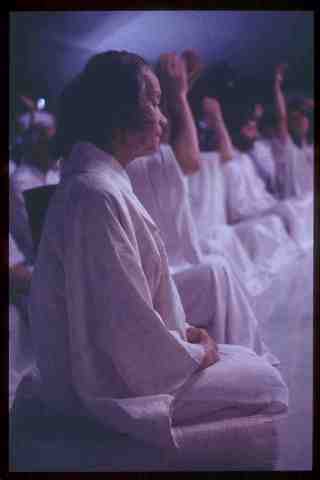 WRB-Med: Poona 2003 workers duty