So the shit to expect, YOOH man, will be like acid rain on your balded brain, and leave your hat on, man, when you stay naked in front of these freaky fingers.

BTW ;-} for your birthday-presence and as reward for coming to help here some HOLY SPIRIT SONGS of Dr. Dre and Enimen need to be black burned and given to you. When do you feel strong enuff to meet meeee again?

Now, you said something, white trash balded bear nigger, what did you wrote? Can you repeat please, or better forget all about, 'cos it seems no fun for your to write, so who has fun to read you dry mind stuff - except some Bitches licking your dick to suck some shit from your white trassh nigger mind to get excitment and some crumbs to present to decorate the devil in deep adoration.

- From where did you got this idea in your computer trained mind about victim? Yes, you wanna murder meee, when getting closer, but you can't. You simply fail in your foolish assembler mind makes programms for the devils amusment, cos these assembler stumbling sentences of pure logical joy may fit for you and sound pretty well to please some stupid sannyasins brainwashed-bordered bitches - even prepared a little bit to look behind the mask. Prepared to listen in thousands songs like this.

But your words does not fit at all for the center of nasty mind fucks you from behind before you turn round! First you should learn - even in your old age - to move your lazy ass quicker to catch some sense from this acid-shit right now, but to move your lazy ass, you need to join the freaky fun.

Computer nights are not enuff to stand or spread the truth. Maybe the black burned brainwash-rap of Dr. Dre and Eminem can prepare your dried out life a little bit better to share the fun like fuck to be alive and spread shit all over the sinking ship of our lives.

Gosh, whish this American Bitch would continue her lectures of funny American Slang Swearwords, this stink from her pussies out these pants from ShareSpeares Ghettos, YOOH, man did you smell too?



Now, after this love-lecture, finally will you get ready to meet alive again?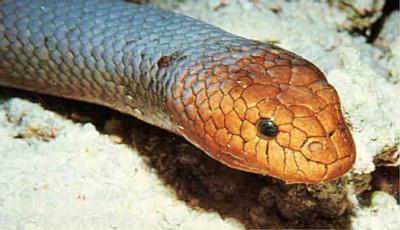 Are you ready to cultivate your anti-social ugly behaviour for the public people ? Or do you want to continue to stuff all your anger inside until the doctors cut some tumour out off your stomach?

Are you ready to cultivate your anti-social agressive ugly behaviour in hard hot sauna bathes, in hard walks over the mountains with lovely honest modest Heiner for example or better: with meee? Or do you want to die silently farting in your white trash nigger environment of proudly spread words of wisdom to get applause from stupid stinking American Bitches? YOOH, man, lovers always offend, is that a reason to leave love behind?

BTW, did you had a song? Ears couldn't get any word, you sounded so whining, so little creeping crash trash like a snake baby to get some food from the sea horse babies feeding Mama.

No, dear, here is not your Mama, neither your Uncle. Here writes the ones, who loves you, 'cos at least you have the goods to stay alive for a while with an asshole of the platin class! YOOH, man, got it by now?

Your Energy-Free certificate from your Bodhidharma Master one-inch-below-the-navel has been of some help to play a little bit for a while.

When you wonna play your song juicy alive the funny freaky wild way, man, YOOH, you need to get one more certificate only. Just listen to the song right now - maybe you will get the sense, when we meet again. This or next life! yours n lovingly!

P.S: Just send an executive file to unfold a thousand times on my screen:
"You are not the victim in your life, N0by, you are the offender."