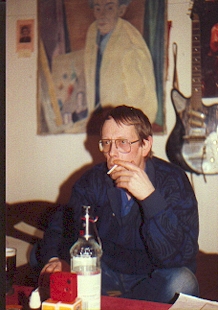 The picture painted and shows his father (1988)
Mani lived mostly on his own. In our wild student days he was together with his woman Dorothea. A beautiful student in the sidecar of his motor-bike. My first motorbike, an old Ilo build 1952, Mani bought 1968 for 50 Marks: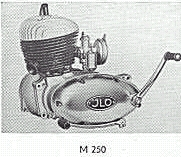 After I have finished my school 1966 I bought this bike for 250 Marks. I have travelled four weeks on this old Bike through France, Spain, Madrid. Mani was an artist to maintain old thinks. I gave him many old PC-Parts, books and other old stuff..