When was the last time you laughed so hard you cried? Got hugged so much you melted right there on the floor? Got away from the day-to-day and celebrated with all your might?

Well, get ready to take another cosmic jump!!!! You, and your friends, and extended family are formally, and most cordially invited to: The First Goa Gathering of the Tribes Festival, aka...The 23rd Osho World Celebration January 21 - February 15, 2004 On the beautiful beaches of Goa, India.

Ayurvedic Massage / Trainings and Sessions Watsu, Shiatsu, NLP, Craniosacral Therapy Belly Dancing Lessons / Outdoor Music Concerts Love Baba Carnival / 10-day Meditation Retreat / Love Meditations Gurdjieff Sacred Dance / Mystic Rose / Yoga Courses

Performance Art and Mime Workshops Juggling and Poi lessons / Creative Arts Program (sculpture, painting, mask-making, pottery, arts and crafts) Spiritual Film Event Anjuna Flea Market & Saturday Night Bazaar and much much more...

Now imagine doing all this while hanging out with our huge extended family of Osho lovers and their friends... Celebrating Who We Are and Our Love of Being Really Alive You can get involved in one, or more ways according to your comfort level:
As a patron enjoying the events...
As a participant offering your unique talents...
As a volunteer helping run this festival...
The festival needs money for such things as art supplies, building materials, deposits for securing guest houses and advertising. Donations of materials would also work!

THIS IS A NON-PROFIT CELEBRATION. WE ALL PITCH IN!!!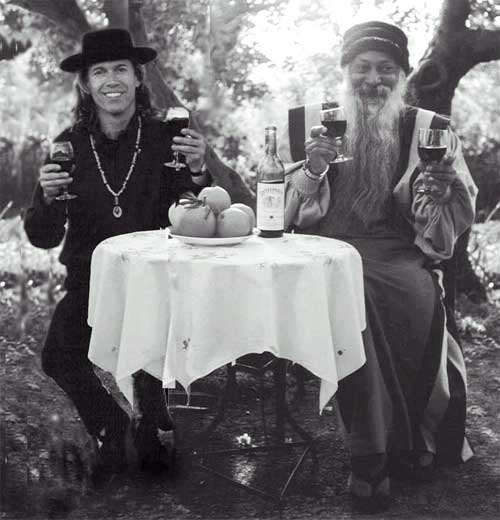 Hari Deva from his site