Next country to Germany, Austria, is famous. In this country people enjoy so poor brains,


that they even can not afford EGO-emanations.

So it's highly recommended for all people on the path to meditate about the mentality


of Austrian people in your spiritual search.

A homeless man in Vienna grabs his food from garbage cans and finds a mirror.


He looks in the mirror, scared he shouts:


''My God! A corpse! A corpse in the garbage!''



He runs to the police station, to report this cruelity.



The police-man hurries to the garbage,
looks into the mirror there and scared he says:

''My God! It is one of us!''



And he puts the mirror in his jacket - pocket,


to bring the proof to the police-station.



But he forgets all about, comes home at night,


and his daughter checks his pocket for money to steal.

She finds the mirror, looks inside and


scared she runs to her Mom:

''Mom! Mom! Daddy has a new girl friend!''



The mother runs to the mirror, looks inside


and shouts disgusted:
''UHH!, What an ugly, nasty-nagging old pig!''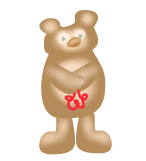 ---

Superior Soundless SuperConscious Satsangha Slobber!

Ardous! Awful! Animalistic! ArsHolyK!

Bring Bavarian Barbarians Beasts Bullies Bushwhackers Better Behaviour!
Priests promise prayers! Polymorph! Perverted! Parasitic! Pesting! Pure Poison! Political! Preachings!

---

---